EnergyFactory CO.,LTD.
Overseas Business
EnergyFactory CO.,LTD.
Overseas Business
Energy Factory Co., Ltd. was established in 2012 to conduct energy business.
The Energy Factory is continuously growing by carrying out various businesses in the field of renewable energy.
Leading the alternative energy business, Energy Factory has been successfully building and operating solar power plants and
providing a better power generation system with thorough post management.
In addition, Energy Factory provides reliable power generation system by building high-quality module, inverter, structure, and program to
maximize system efficiency.
solar power plant in TEXAS USA
Interest in green energy worldwide is growing is growing everyday. And hw market is growing exponentially.
The biggest energy consumer, the United States, is the biggest consumer of solar power generation.
So, we established a corporation, which is R&S SolarEnergyInvestment LLC, for developing solar power plants in North America.
State ranking based on the amount of cumulative solar electric capacity installed (as of December 2015)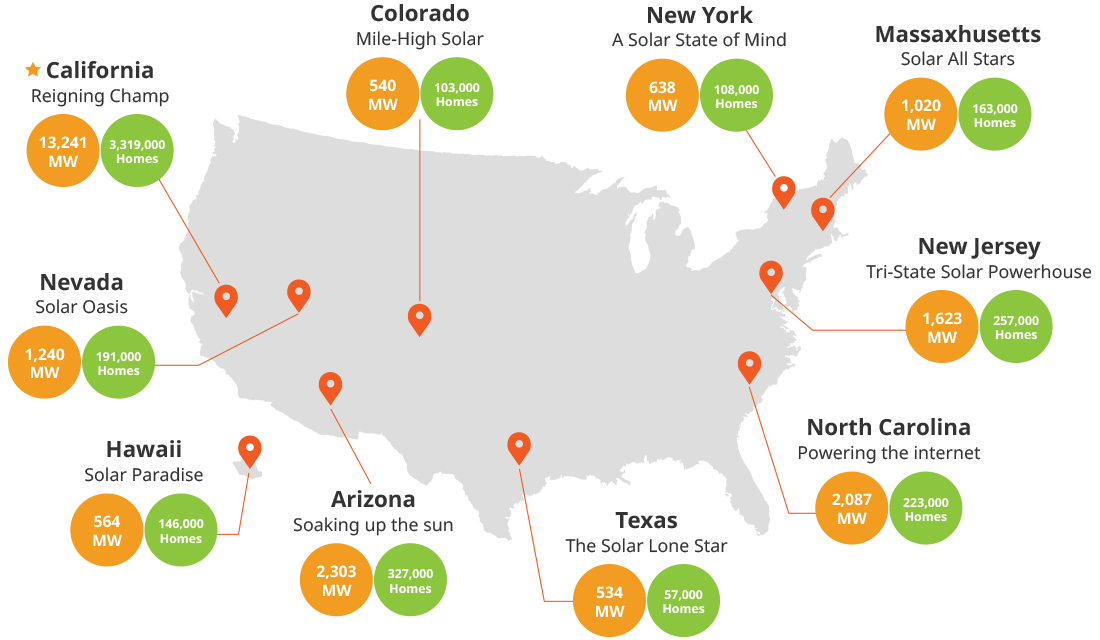 TOP 10 SOLAR STATES REMIXED
Solar Capacity Per Capita
Solar Capacity Installed in 2015(MW)
Percentage of New Electrical Capacity from Solar
Solar Power Traffic Sign USA
Our product apply advanced technologies and are environmentally friendly. Advancements such as optical fiber, LED modules, solar powered energy systems, and the ability to incorporate various sensoring technologies are combined with eye-catching design
TST
specializes in using solar powered fiber opic sign board technology to provide a standalone luminescent traffic sign.

TST`s signs are controlled by a microprocessor
providing multiple sensing and communication options.
Excellent Luminescent Quality
– Effective light concentrated within the 60º angle of fiber cable means no glaring nor blurring
– Substantial contrast with surrounding environment and traditional signs
– Sign can be interpreted at twice the distance of traditional signs
High Durability / Stability
– Low power consumption with protection against over-voltage/over-current
– Internal LED socket and fiber optics block ultraviolet rays and moisture
– Bundled optical signals provide stable and continuous light transmission
Low Power Solar Operation
– 20W solar module with 4hr direct sun can provide enough charge on battery to run sign for ~3.5 days (based on standard stop sign)
– 40~50 pixels per LED g0.05W/hr per LED
– 1.35A / day of current draw (based on 15hr winter night operation)
Hassle-Free Maintenance
– Integrated configuration provides long term operation and minimal maintenance
– Inspection window for LED socket for ease of replacment
– Separate weatherproof enclosure for battery and controller for ease of inspection and testing
Trading for Solar Power Supply
EnergyFactory co., Ltd supply excellent and affordable products overseas to suppliers. Also we will continue to strive for more diverse suppliers to provide better products.